LOL! A funny cat!!

Biographical Information
Nationality
Age

Need to check LOLblog again.

Physical Description
Gender

LAUGH OUT LOUD?!

Height

LOL shorty

Hair color

LOL, that's a stupid question!

Eye color

LOLed

Personal Information
Allies

LOLers

Enemies
Weapon of choice

Their LOL-ness

Fighting style(s)

LOLish

Chronological and Political Information
Profession

Making people say "LOL!"

Position
Affiliation

LOLers everywhere
Lolcats are an evil group of cats created by the Fire Nation to invade and take over people's magazines. They have already taken over 47% of magazines world wide.They have many amazing abilites that could take you out in a split second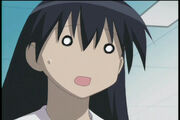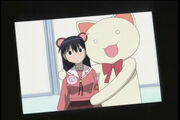 It is speculated that many Lolcats are lolicons.
Most Lolcats will stare into people's eyes and shoot what's called a Cute Laser. This laser stuns this person until somebody can find the cure which is beer.
Ad blocker interference detected!
Wikia is a free-to-use site that makes money from advertising. We have a modified experience for viewers using ad blockers

Wikia is not accessible if you've made further modifications. Remove the custom ad blocker rule(s) and the page will load as expected.